Living Wreath Planter
plastic form for annuals, herbs, house plants, etc.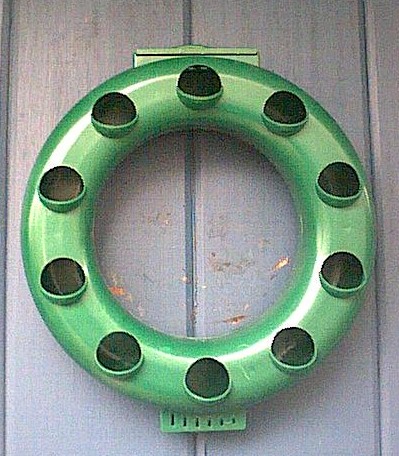 This 13-inch wide planter features 10 planting holes. Great for annuals like wax begonia, impatiens, pansy as well as herbs and house plants. Made of durable plastic, either hang it on a wall, fence, door, etc. or lay it flat on a table as a centerpiece. Sturdy, reusable. Fill with General, All-Purpose Potting Mix (Pernell Gerver's special blend of soilless mix) mixed with hydrogels. Fertilize with slow-release fertilizer tablets. Sturdy, reusable.- $35 each or 3 for $102.90 - You save $2.10!